Wheaton Dog Grooming
WoofBeach Shore – Wheaton Dog Grooming – 132 West Liberty Drive, Suite 100 – Professional Canine Care
Dog grooming is important for both your dog's appearance and health. But since it does take time to perform grooming consistently you may want to take a moment to review the many benefits of our expert Wheaton Dog Grooming services at WoofBeach Shore.
Safe and professional. Our pet groomers are all well-trained and well-practiced in knowing how to make your canine companion look great without causing any discomfort. If you are inexperienced at Dog Grooming Wheaton and try it on your own without some training and the right equipment you could accidentally hurt your pet with scratches, skin irritations or minor cuts.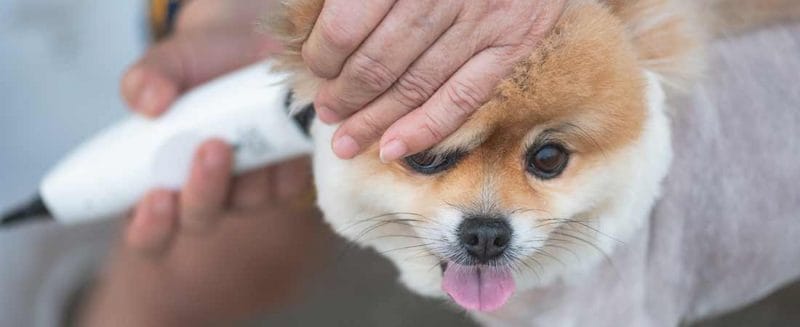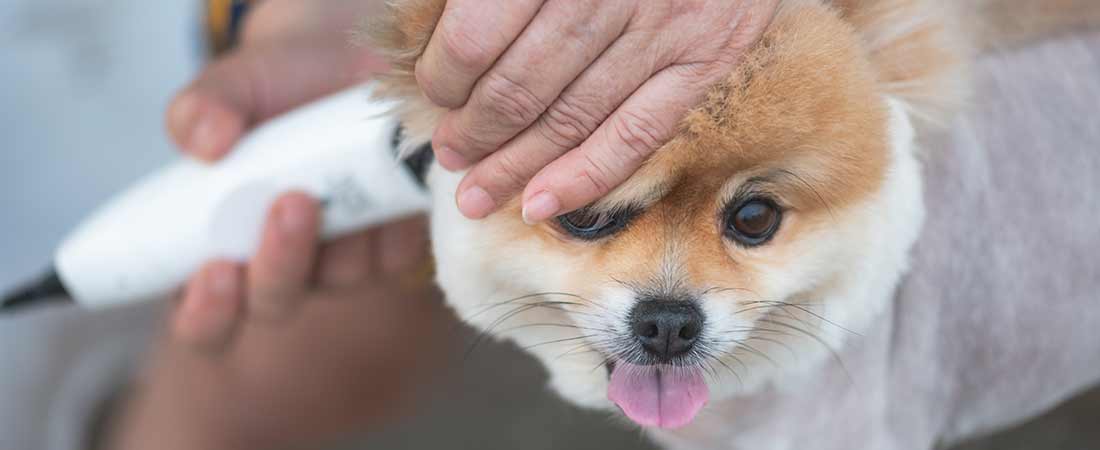 Wheaton Dog Grooming
Hassle-free nail trimming. The Wheaton Dog Grooming staff at WoofBeach Shore thoroughly checks your dog's paws for thorns, nicks and scrapes. If we detect any we can apply antiseptic to prevent an infection. If your dog has a skin condition, we can apply the most appropriate products that won't irritate the animal's skin.
Dogs generally could use a nail trimming around once per month. Nail trimming can be a challenging task for dog owners. Dogs aren't particularly fond of it and it's possible to cut the nails too short. Our Dog Grooming Wheaton team knows how to put your pet at ease and trim their nails to an appropriate length.
Stylish cuts! Some dog breeds – like poodles – have hair that grows continuously. These breeds need consistently scheduled cuts and our Dog Grooming Wheaton staff will know how to give your pet a style that looks good.
The latest grooming tools and supplies. Just like people, dogs have varying needs. Longer-haired dogs, for example, require different grooming tools than dogs with short hair. A trained Dog Grooming Wheaton expert is aware of these different needs and uses the right tools and products for optimal results and to prevent any skin irritation.
Detect early signs that may call for medical attention. Dog Grooming Wheaton experts understand canine anatomy and if an abnormality like skin discoloration, hairless patches, rashes, gum discoloration or bleeding is spotted it serves as a way to spot early signs of illness. Also, Dog Grooming Wheaton experts are able to identify right away if a dog is afflicted with parasites. We check your dog's fur coat for signs of fleas, ear mites and other problematic parasites that are often not visible immediately.
Practical pet care tips. Our Dog Grooming Wheaton staff can spot if your dog's skin is overly dry or too oily and can offer helpful dietary suggestions for your pup. A dog's skin condition can be reflective of their diet. If it is not properly balanced, your dog can eventually develop an unhealthy skin condition. This can result in a dull, unhealthy looking fur coat, so it's helpful to identify problems as early as possible and begin healing the skin and fur coat.
Good dental care is also a major part of responsible Dog Grooming Wheaton and canine teeth brushing is one of the services we offer at WoofBeach Shore. While some pet owners are quick to apply things like flea or tick medication or schedule a vet appointment, some will frequently overlook dental care. Tracking and maintaining your pet's oral care can stop bad breath, clean away plaque, prevent tartar buildup and lessen the chance of additional problems with their teeth.
The canine teeth brushing we provide – available by appointment or as a walk-in service – is a safe way to keep your pet's teeth clean, freshen their breath and also allows our groomers a chance to examine your pet's teeth for other problems. There are also steps that dog owners can take to help maintain canine oral health:
*Brushing your pet's teeth is obviously an effective way to help maintain oral hygiene. Because "people" toothpaste can make your dog ill, use toothpaste and products specifically for canines.
*Although you may try, teeth brushing isn't necessarily for all kinds of dogs. If you discover that your canine is not cooperative when you try to brush their teeth, consider using dental wipes for pets. Though wipes still call for you to put your fingers inside the dog's mouth and clean the gum line, they are still not as intrusive as a toothbrush.
*Having difficulty trying to brush your pup's teeth? For some pet owners, tooth brushing or even dental wipes aren't a viable option. Consider using oral sprays as an effective alternative that will help avoid plaque or tartar accumulation. Canine oral sprays are designed to fight bad breath and diminish plaque and tartar.
*If you have tried dog tooth brushing, dental wipes and oral sprays but still struggle with getting your pet to cooperate – fear not – there is still another option. Water additives may be put directly into your dog's water dish as a treatment for bad breath and to reduce plaque.
*Canine dental care does not need to be a lot of work. Actually it can be a treat! Especially developed to taste good while improving oral hygiene, dental treats for dogs are an excellent way to add something that's beneficial for their teeth. Ask us about canine dental treats the next time you visit WoofBeach Shore for Dog Grooming Wheaton. Treats are made in many different sizes and flavors that make it a breeze to find some that your pet will enjoy.
*Chewing is a naturally-occurring, normal instinct for dogs of most any age. When practiced appropriately (as in not chewing on your furniture or shoes) chewing can present a healthy impact on your canine's oral condition. Rawhide chews present dogs with a positive chewing alternative while strengthening teeth and helping to remove tartar and plaque. However, rawhide chews are not the best option for all dogs. Rubber chews or rope toys can be a fine choice too. Similar to rawhide, rubber toys can enhance gums and jaw strength, while rope chews provide friction that removes plaque.
*Just like with people, the type of food your dog consumes can have a negative effect on oral hygiene. Try not to feed your pet "people food" or dinner table scraps – this helps to lower the risk of negative oral conditions. To avoid dental decay and disease, stick to appropriate dog food or a diet plan suggested by your veterinarian.
*Like with most other health problems, understanding the signs can help dog owners take action promptly and get treatment accordingly. Being familiar with some of the common canine dental problems can help keep your pup smiling: bad breath, swollen, irritated gums, continual drooling,
diminished appetite, loss of interest in food, tooth loss or loosened teeth and receding gum lines.
If your dog displays any of these signs don't hesitate to set an appointment with your animal care provider for an accurate assessment.
When to Schedule Wheaton Dog Grooming
Schedule a grooming session with WoofBeach Shore whenever your pet's fur is matted or tangled.
This can cause discomfort and even result in sores. Short-haired breeds such as Labrador Retrievers can typically benefit from Dog Grooming Wheaton every two months or so. For dogs with longer hair like Poodles, consider setting an appointment every month or six weeks.
At WoofBeach Shore, we treat your dog as if he or she was our own. Visit us or call to learn more about our affordable Dog Grooming Wheaton services today!
WoofBeach